bringing new energy
to forgotten spaces
Where some firms might see insurmountable challenges, we see opportunities. We have built a business model around acquiring properties and taking on redevelopment projects that other investment firms might shy away from.
We are also disciplined in our approach to improving communities through ethical development. This means that with every project we undertake, we put the needs of the community first, working side-by-side with local leaders to develop plans that align with their vision and complement the nearby architecture and landscape.
Above all, we believe in the importance of investing in areas where we can have the greatest positive impact on residents, businesses, and towns. With every project we consider, it is our goal to produce an outstanding result. 
DEVELOPMENT
We are specialists at identifying ideal locations for commercial development projects.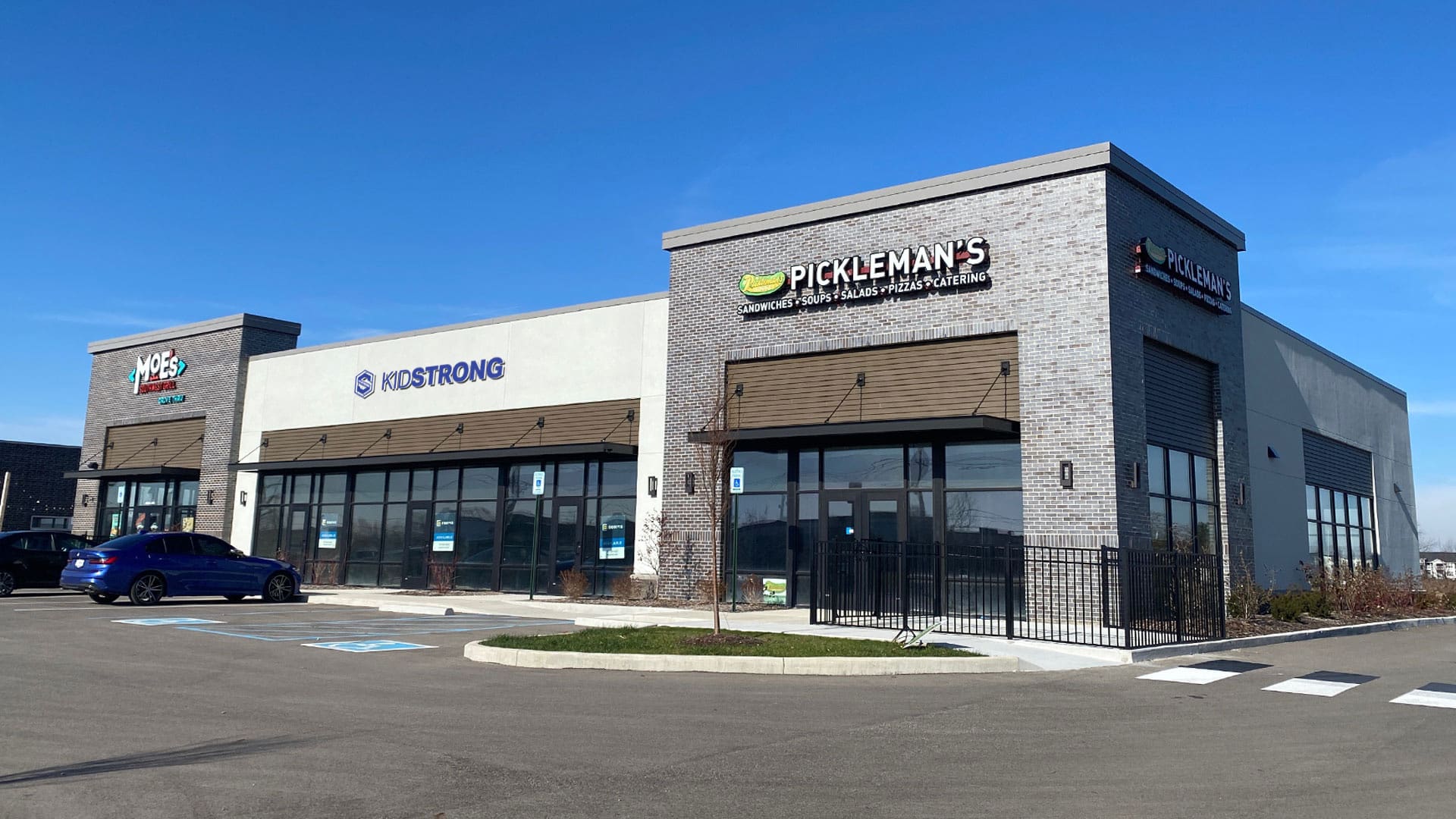 The Crossing in Noblesville, Indiana features two restaurants – Moe's Southwest Grill and Pickleman's Gourmet Cafe –  in an developing area that has numerous office buildings but not many dining choices.
As part of our process, we analyze local growth, market trends, and infrastructure projects to predict where retail hubs should be located to draw the most investors. We then work with local governments to balance incentives with investment partners and local communities, and we negotiate agreements to bring new businesses to areas of emerging economic growth.
Our Process
KennMar believes that new developments should complement existing retail areas and communities. When developing plans, we consider the scale and style of nearby architecture, as well as how new development may affect traffic. To ensure consumers and local residents can move through new development areas with ease, we may work with municipalities to add new roadways, expand existing roadways, or alter traffic patterns.
We oversee all aspects of planning and due diligence, collecting public comments, applying for tax incentives or municipal bonds, and ensuring our stakeholders are shielded from any unnecessary liability.
REDEVELOPMENT
Our philosophy is that redevelopments should fit seamlessly into the surrounding community.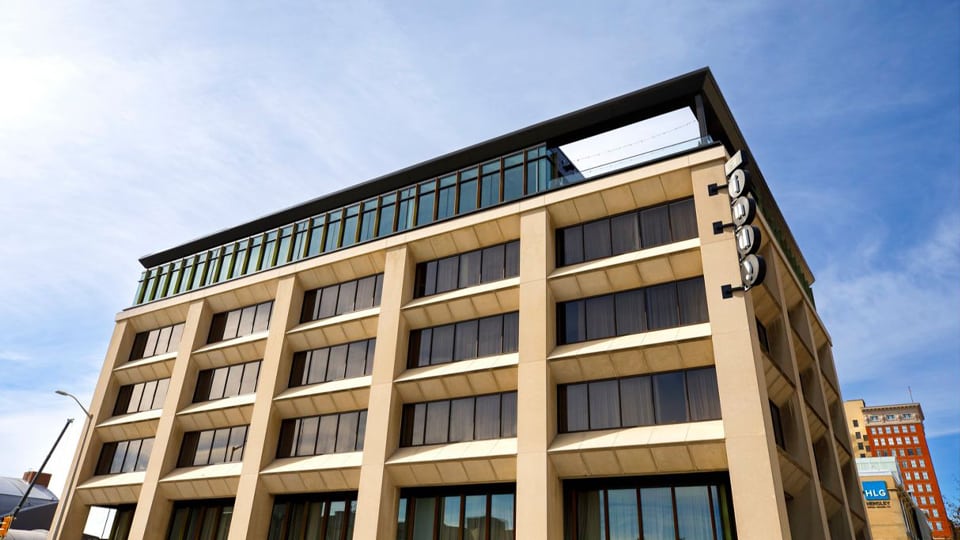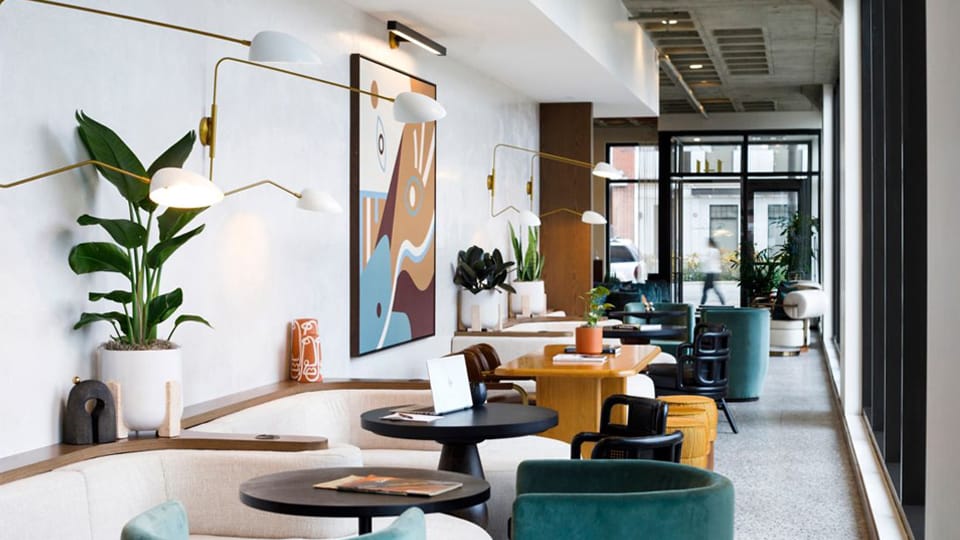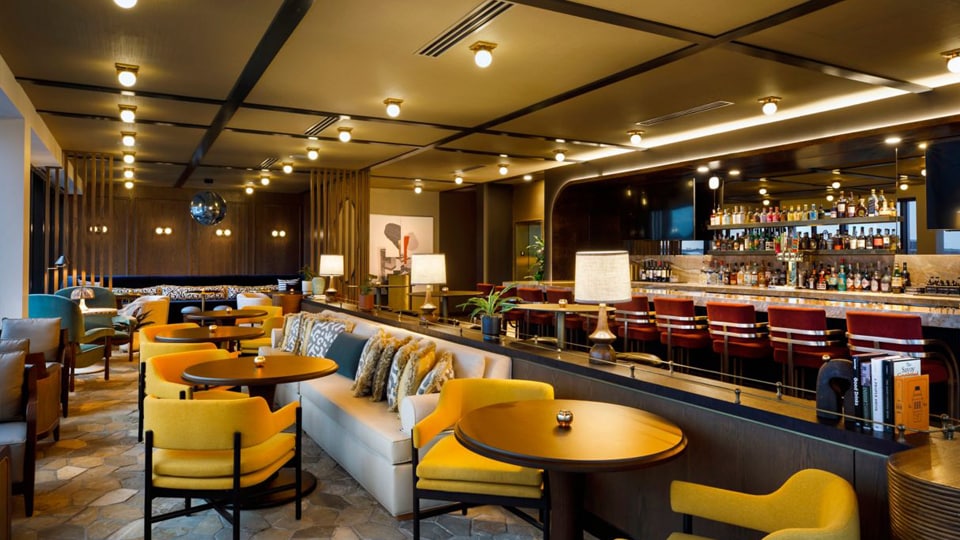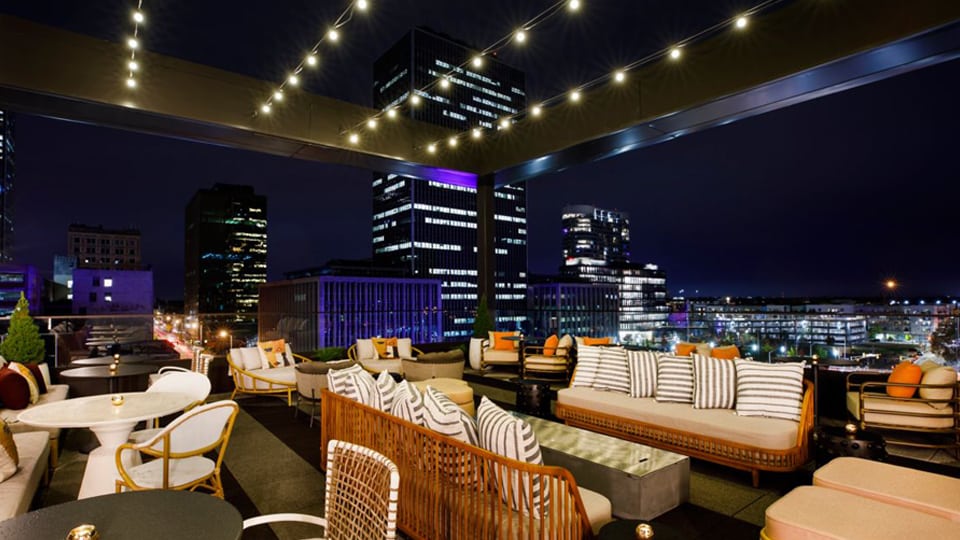 Hotel Indy, a five-story, 60,000-square-foot, former office building is now part of six hotels across the world featuring Brutalist architecture, and is the only Tribute Portfolio Marriott property in the state of Indiana.
Built in 1969, this reimagined "concrete cube" made up of large panes of glass, concrete, and metal now boasts 90 boutique hotel rooms as well as an on-site restaurant, a coffee bar, an outdoor courtyard with full bar and fireplace, and a rooftop lounge that offers an unmatched view of the downtown Indianapolis skyline.
This four-diamond rated hotel is the perfect place to experience Hoosier hospitality.
By repurposing existing architecture, we reduce the amount of demolition debris entering landfills and stimulate economic growth around redeveloped properties.
With every redevelopment project, we also look for opportunities to revitalize neglected, deteriorating, or abandoned properties, expand their use, and create the infrastructure to support traffic in and around these areas. We also study how the community interacts with those spaces and work with local officials to ensure that our projects fulfill a need. And through our connections and partnerships, we bring the right businesses into our redeveloped properties.
Our Process
When we envision a redevelopment project, we think about the details that add aesthetic appeal. Public spaces may be utilitarian, but they don't have to be cold or uninviting. Working with architects and landscape professionals, we create concepts that include new ponds, native plants, trees, and green space.
And beyond planning the physical design and construction, during the pre-development phase we also conduct a thorough market analysis so we can gauge when stakeholders will see a return on their investment. Performing due diligence, overseeing permits, zoning, surveys, and compliance to avoid any setbacks during the construction phase are critical to the process.
We also work with national restaurants and retailers that rely on our market expertise in finding high-profile locations as part of a broader redevelopment project. In most cases, we have tenants lined up with executed leases before construction is complete.
INVESTMENT
KennMar's investment philosophy takes a community-first approach.
KennMar's approach to real estate investing was founded on the belief that every opportunity should F•O•C•U•S on G•O•O•D℠ and not only fulfill a need today, but for years to come. This means that with each project we undertake, we collaborate with local leaders to develop plans that align with their vision and create spaces that bring people together, inspire, and serve the community. While we are primarily focused on adding value through the development of land and the repurposing of existing buildings, we are also focused on sustainability and disciplined in our approach of doing G•O•O•D for our stakeholders, our investors, and the environment.
find
Identify well-located, underperforming assets with the opportunity to enhance the asset value through development or redevelopment that will in turn generate benefits for
the community.
obsess
Conduct a thorough financial analysis, perform property inspections and implement a detailed due diligence plan to validate initial assumptions.
close
Obtain the financing and investor funds needed to legally acquire the asset.
unlock
Execute upon the defined development or redevelopment plan in order to increase asset valuations.
score
Upon stabilization, continually monitor and maintain the asset to maximize both social and investment returns.
As the final step in the process, all assets are regularly monitored and measured for G•O•O•D and to make a positive impact on the environment, the community, and the industry.
governance
"Governance" relates to KennMar's values and ethics. By clearly defining practices and policies around issues such as board composition and diversity, accounting transparency, and information and data security, the company is able to promote positive behaviors such as equity and inclusion, standardized and audited financial reporting, and the process for protecting employees,' clients' and investors' personal data.
obligation
As financial stewards, we have an obligation to preserve, protect and grow the investment dollars entrusted to us. As social stewards, we also believe we have a responsibility to build and repurpose properties that promote environmental sustainability. By sourcing sustainable materials, selecting energy efficient systems, implementing water conservation and waste reduction strategies, over the long-term we can make a positive impact on both the assets we manage and the environment.
organization
At the heart of KennMar and its sister organization, KennMar Cares, is a company culture designed to lift people up, to have the greatest positive impact in the communities where our properties and offices are located, and to foster a high-quality customer experience. At the end of the day, when we ask ourselves, "Have we done any good in the world today?" we should be able to answer with a resounding "Yes."
decarbonization
This initiative is based on KennMar's desire to support the reduction of greenhouse gases and to do our part in achieving net zero emissions by 2050. Research shows that some of the largest amounts of carbon dioxide production come from real estate properties. By repurposing existing buildings, we reduce the amount of demolition debris entering landfills, incorporate more energy efficient systems, and have less impact on natural resources. Additionally, by developing live, work, and play spaces in dense urban areas, we can also reduce the need for automobiles and promote walkability.
Do you have questions? We might have the answer
Feel Free to Reach Out
If you would like to know more about our company, our team, our process, or anything else about KennMar, we would love the chance to talk to you and answer your question.
We invite you to use this form and get in touch with us.