Direct Real Estate Opportunities
KennMar's  investment strategy is centered around building a recession-resilient portfolio and adhering to an investment philosophy that balances investment returns with social responsibilities. We do this through a proprietary process we call "F.O.C.U.S. on G.O.O.D."
Using pre-defined parameters, we seek out investment opportunities that go against the grain of market sentiment, are located within a specific geography, and will benefit from population growth trends.
Geography
KennMar's investment portfolio is made up of assets located in Indiana, Illinois and Kentucky. The company is focused on continuing to make investments in these states along with identifying projects in primary and secondary markets that expand further into the Midwest and Southern regions of the United States. Targeted states within these regions include Alabama, Arkansas, Florida, Georgia, Illinois, Indiana, Iowa, Kentucky, Louisiana, Michigan, Minnesota, Mississippi, Missouri, Ohio, Oklahoma, Tennessee, and Wisconsin.
Price & Perception
Using our F.O.C.U.S. process, we strive to invest in undervalued and underperforming assets in the retail, office, hospitality, mixed-use and multifamily sectors. In addition to gathering market comps to confirm price disconnects, negative market perception is taken into consideration. Avoiding the "collective mindset" and identifying assets that are out of public favor is a key factor in being able to acquire or develop assets at a discount to their intrinsic value.
Population Growth & Incentives
When looking at opportunities in various markets, we focus on making investments in those cities and towns where the Millennial and Gen Z population growth forecasts are significant. Given the size of these two groups, special attention will be paid to the types of goods purchased, services utilized, and values held by this portion of the population as decisions they make will have a much greater impact on the various commercial property types over time. Choosing properties and projects in cities and towns with impactful business incentives is also a key driver.
For more information on existing investment opportunities, please complete our contact form below and make sure that "Investment Opportunities" is checked.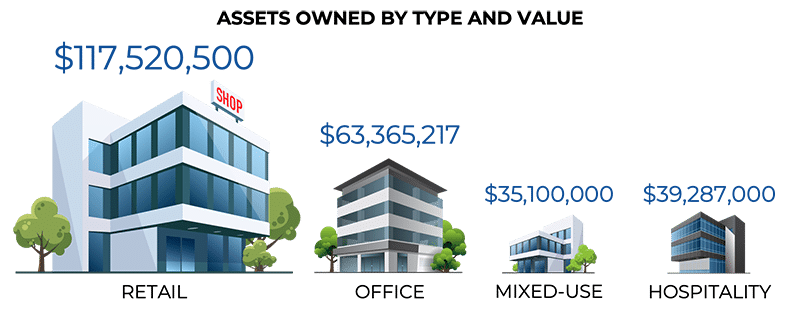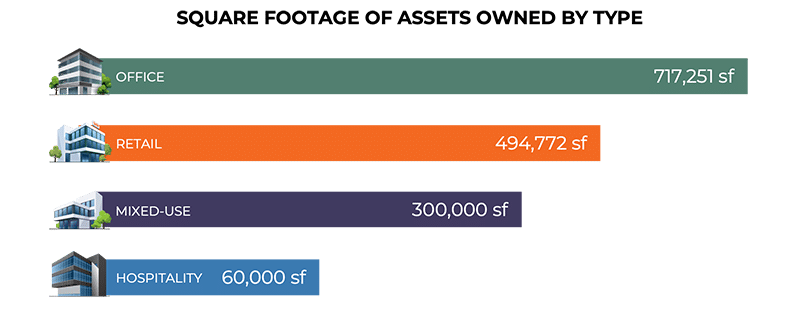 Do you have questions? We might have the answer
Feel Free to Reach Out
If you would like to know more about our company, our team, our process, or anything else about KennMar, we would love the chance to talk to you and answer your question.
We invite you to use this form and get in touch with us.