Making Commercial Work Within Communities
We are specialists at identifying ideal locations for commercial development projects. As part of our process, we analyze local growth, market trends, and infrastructure projects to predict where retail hubs should be located to draw the most investors. We then work with local governments to balance incentives with investment partners and local communities, and we negotiate agreements to bring new businesses to areas of emerging economic growth.
Our Process
KennMar believes that new developments should complement existing retail areas and communities. When developing plans, we consider the scale and style of nearby architecture, as well as how new development may affect traffic. To ensure consumers and local residents can move through new development areas with ease, we may work with municipalities to add new roadways, expand existing roadways, or alter traffic patterns.
We oversee all aspects of planning and due diligence, collecting public comments, applying for tax incentives or municipal bonds, and ensuring our stakeholders are shielded from any unnecessary liability.
Leverage Our Expertise
In addition to identifying development projects for KennMar, we also offer our services to landowners and other third parties who do not have the team or bandwidth to manage these projects in-house. By leveraging our 20+ years of experience and our proprietary process, we provide our clients with practical guidance throughout every phase of the project. Our team is also available on a consulting basis and can provide a-la-carte services such as site selection, market analysis, advice on financing, architectural requirements, and brokerage services.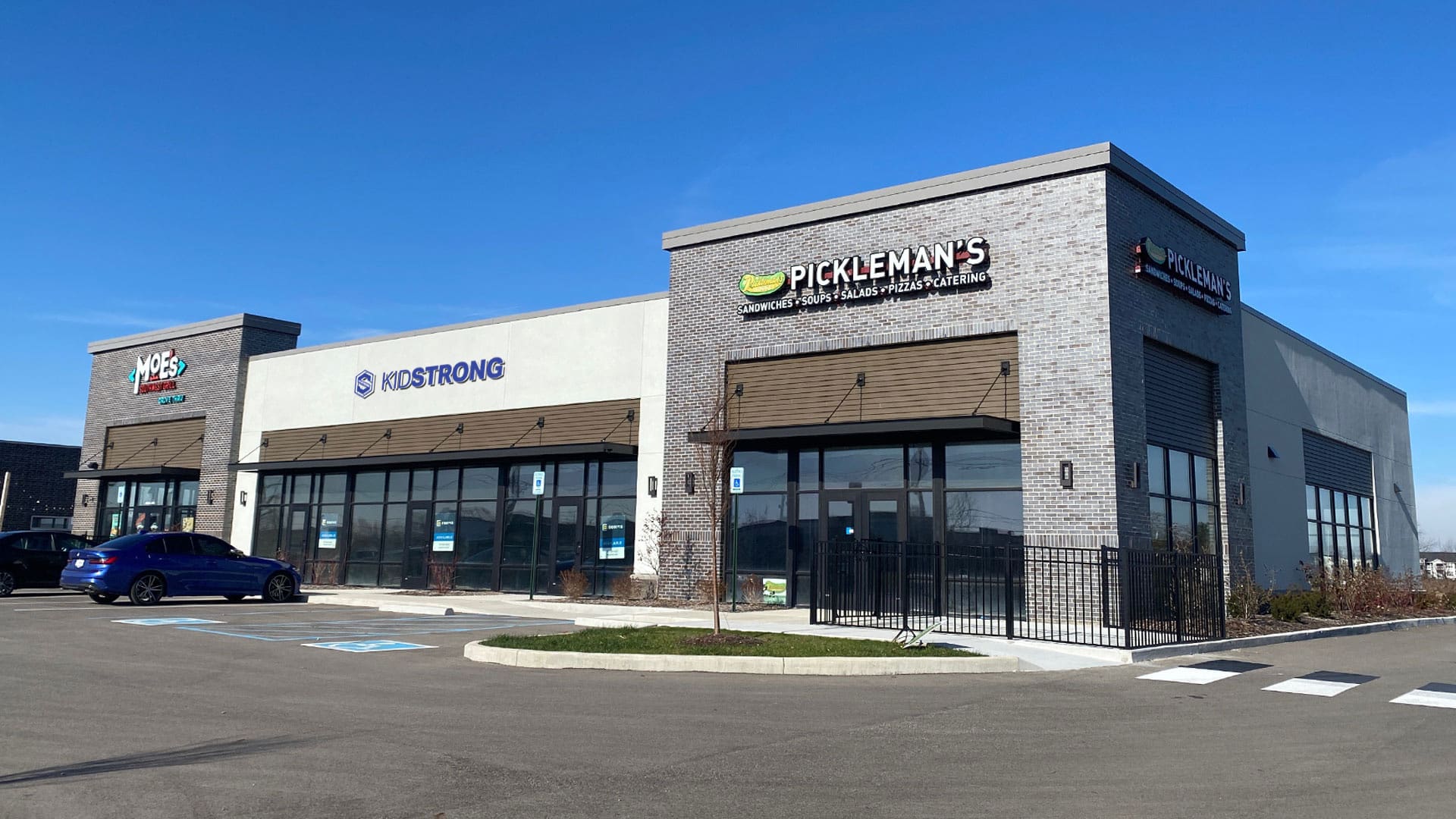 The Crossing in Noblesville, Indiana features two restaurants – Moe's Southwest Grill and Pickleman's Gourmet Cafe –  and KidStrong, a new children's fitness gym in an developing area that has numerous office buildings but not many dining choices.
Do you have questions? We might have the answer
Feel Free to Reach Out
If you would like to know more about our company, our team, our process, or anything else about KennMar, we would love the chance to talk to you and answer your question.
We invite you to use this form and get in touch with us.