An Indianapolis Landmark
The Pyramids office park consists of three 11-story office buildings totaling 366,704 square feet. One of the most iconic properties in Indianapolis, it is located in the community of College Park on the northwest side of the city. The building sits prominently along I-465 with high visibility and access from Michigan Road. Onsite amenities include food service, as well as a fitness center with showers, conference rooms and auditorium style meeting facilities.
Purchased by KennMar in April 2022, the company plans to redevelop the property by upgrading the façade, along with enhancing interior common areas, and adding some new external amenities that will rival newer office developments.
Built by the College Life Insurance Company of America, construction on the Pyramids began in 1970 and was completed in 1972. The "pyramid effect" was a new architectural concept that would be marveled for years to come. It took 37,000 cubic yards of concrete to construct the three buildings, enough to pave 10 miles of road. Additionally, 45,000 pieces of glass, each 22 square feet in size, make up the slanted exterior.
TO SEE AVAILABLE SPACE, PLEASE CLICK THE BUTTONS BELOW:
COMPANIES AT THE PYRAMIDS
Property Highlights
iconic fully-amenitized complex spanning 39 acres
ability to fortify existing amenity package through renovation and activation of green space
prime northwest market location
Indianapolis' attractive relative value to innovation markets
adaptive floor plates cater to small and mid-sized tenants
development potential offers future upside
unparalleled exposure to millennial talent and key decision makers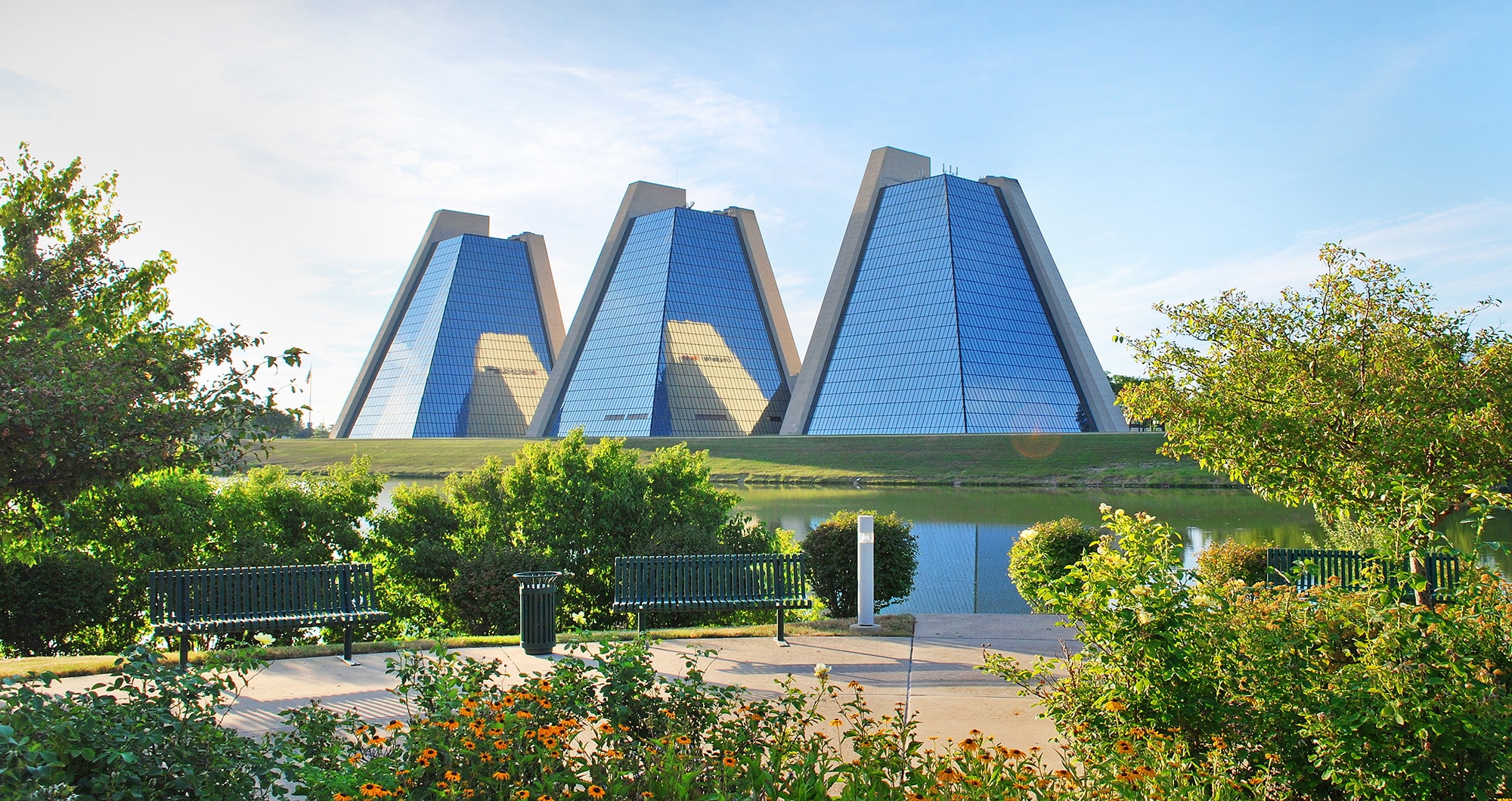 "While the pandemic has created uncertainty around the office market, we are bullish on the sector and anticipate that businesses will eventually return to an in-person work setting over the next several years."
Do you have questions? We might have the answer
Feel Free to Reach Out
If you would like to know more about our company, our team, our process, or anything else about KennMar, we would love the chance to talk to you and answer your question.
We invite you to use this form and get in touch with us.