Office Building Becomes Boutique Hotel
KennMar acquired an office building and adjacent parking lot in the heart of Downtown Indianapolis to develop a new hotel. This five-story, 60,000-square-foot building was originally home to State Life Insurance Co., when it was built in 1969.
KennMar partnered with national and international hospitality companies and an Indianapolis architecture firm to plan an elegant 90-room boutique hotel, with a rooftop bar, private dining room, and state-of-the-art business-use spaces.
Construction on Hotel Indy began in late 2019. Challenges included retrofitting the existing building from office to hotel use and planning the project in such a way that accommodates further growth on the adjacent parking lot.
Individuality and Community Come Together
Today, the newly opened Hotel Indy is proud to be a Marriott Tribute Portfolio property located in the Wholesale District and close to the Indiana Convention Center, perfect for anyone who is on vacation or traveling for work.
This modern hotel has been transformed and is part of 6 Brutalist group hotels across the world. Enter the lobby filled with velvet and leather couches and smiling faces waiting to assist. Guests can enjoy local Tinker Coffee Co. brews at Brandon Coffee Bar, named after the Brandon Block on which Hotel Indy sits.
Enjoy a memorable dining experience at The Hulman. Savor delicious food and Indy-inspired cocktails at The Cannon Ball Lounge, the city's newest rooftop bar with 180 degree views. Experience Hoosier hospitality and sophisticated accommodations when you stay at our modern hotel in Indianapolis. 
Property Highlights
90 Distinctive Rooms & Suites
Meeting and Event Space
The Paddock – Outdoor courtyard with full bar and fireplace
The Hulman – On Site Restaurant with Contemporary American menu
The Cannon Ball Lounge – Sixth floor rooftop lounge with Indy-inspired cocktails
Brandon Coffee Bar – Proudly serving locally roasted Tinker Coffee
Complimentary Wireless Internet
Fitness Center – featuring True equipment
Event Catering
Hotel Accessibility Features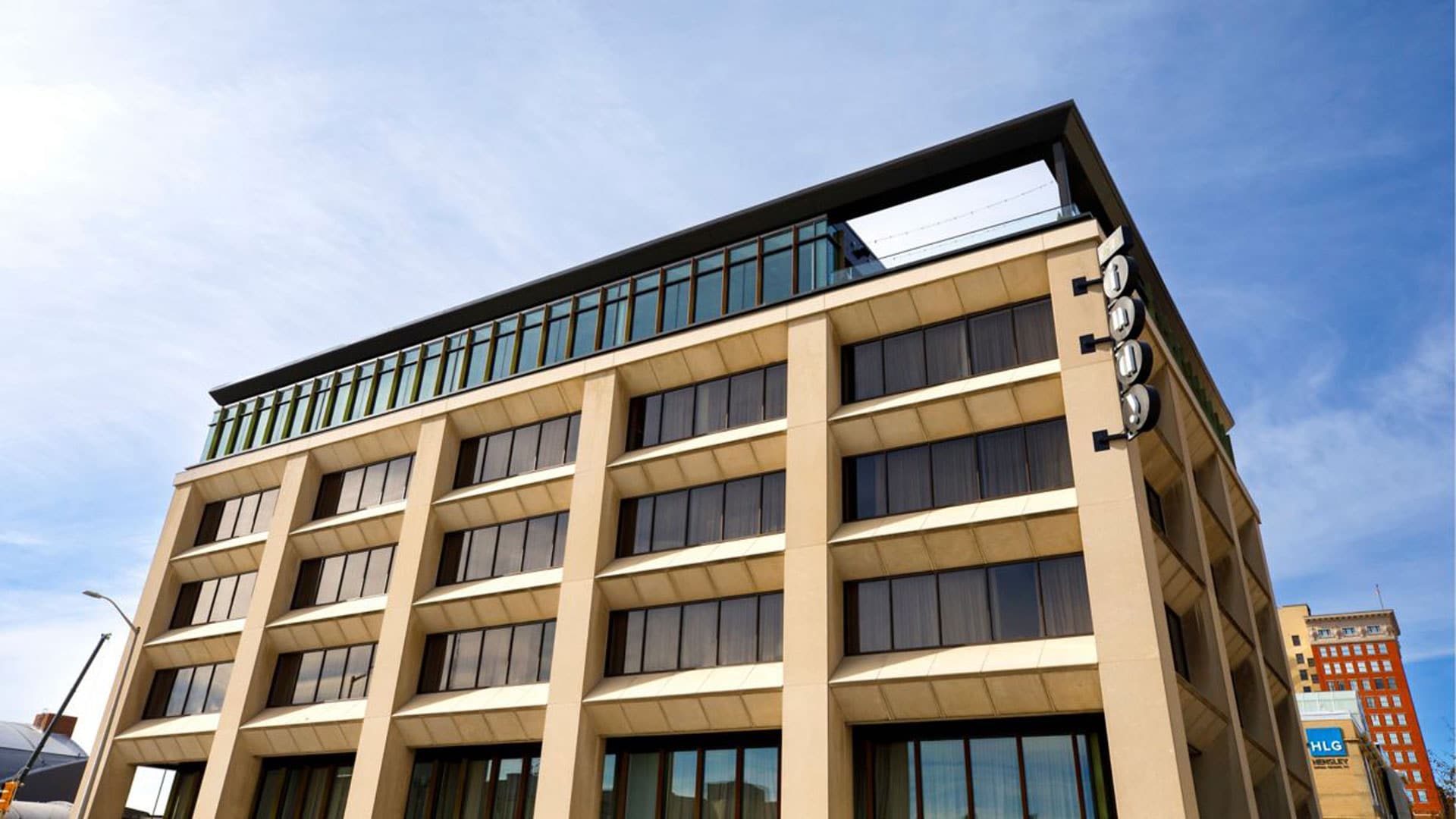 This five-story, 60,000-square-foot, former office building is now part of six hotels across the world featuring Brutalist architecture.
Do you have questions? We might have the answer
Feel Free to Reach Out
If you would like to know more about our company, our team, our process, or anything else about KennMar, we would love the chance to talk to you and answer your question.
We invite you to use this form and get in touch with us.