KennMar is pleased to announce that it has acquired City Park at Lincolnshire, a 78,786 square foot retail center built in 2001 and located at 255 – 295 Parkway Drive in Lincolnshire, Illinois, a suburb 26-miles north of Chicago, IL.
"When we first learned that this property was available for sale, we recognized an opportunity to bring a once vibrant entertainment-oriented and family-friendly retail center back to life," stated Brent Benge, President & C.E.O of KennMar. "The acquisition of City Park is a perfect fit for us as our company has a long track record of acquiring well-located retail centers and adding value through redevelopment and lease up."
As KennMar is based in Speedway, Indiana, the company has hired locally based Frontline Real Estate Partners to support the property's marketing and leasing efforts. While the building is structurally in good condition, renovation plans include adding landscaping, updating exterior lighting, awnings, and paint along with making repairs to the roof, asphalt, masonry, and concrete as needed.
"It is no surprise that the pandemic had a significant impact on the center, but given its location, the market, and the plans KennMar has to update the property, through our preliminary marketing initiatives, we have received strong interest from several businesses to potentially lease space here," stated Andrew Rubin, Executive Vice President with Frontline Real Estate Partners.
Situated along the west side of Milwaukee Avenue, the area is a major north/south thoroughfare in the northern suburbs and features a mix of both retail and higher end office space in the immediate area. The City Park at Lincolnshire property is classified as an 18-unit multi-tenant retail center and includes a 6,528 square foot freestanding building. Current occupancy is 33% with existing tenants that include FedEx, Advanced Dermatology, Michal's Imports, Get It Straight, Liquid Fusion, Roosters Men's Grooming Center, Chipy Café, Eyesee Optical, LeBeau Nails and Spa and Skinfo.
About KennMar
KennMar is a commercial real estate investment firm founded on the belief that development projects should not only fulfill a need today, but for years to come. The company's primary objective is to add value to assets and communities through the acquisition, development and repurposing of existing land and buildings. Specializing in the retail, office and hospitality sectors, its projects are designed to create spaces that bring people together, inspire, and serve the community. Ranked among the top commercial property developers based in Indianapolis, the KennMar team is made up of a seasoned group of professionals who have more than one hundred years of combined commercial real estate experience, have collectively managed more than 20 million square feet of commercial property and have participated in the financing and fundraising of approximately $8 billion worth of capital.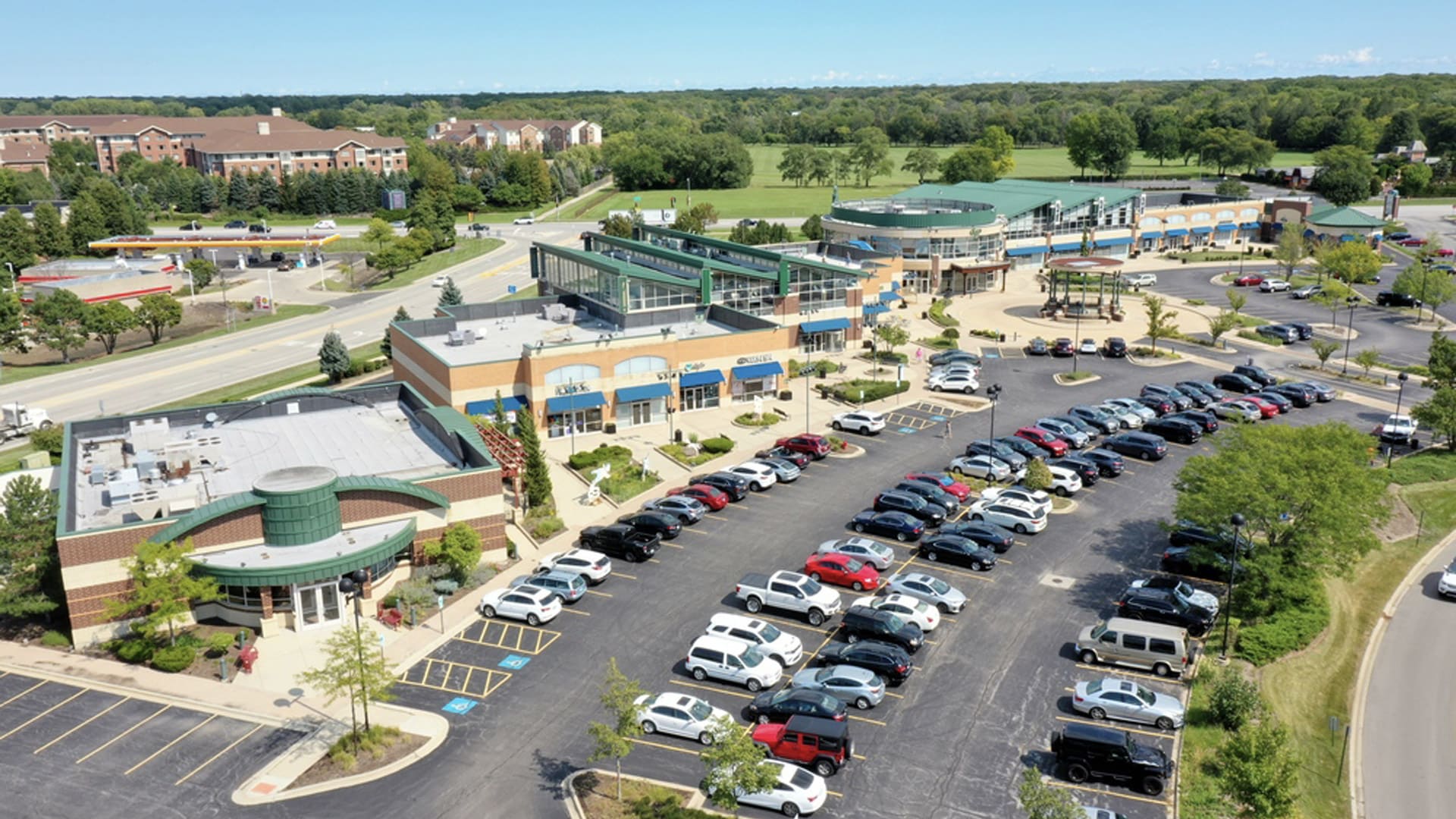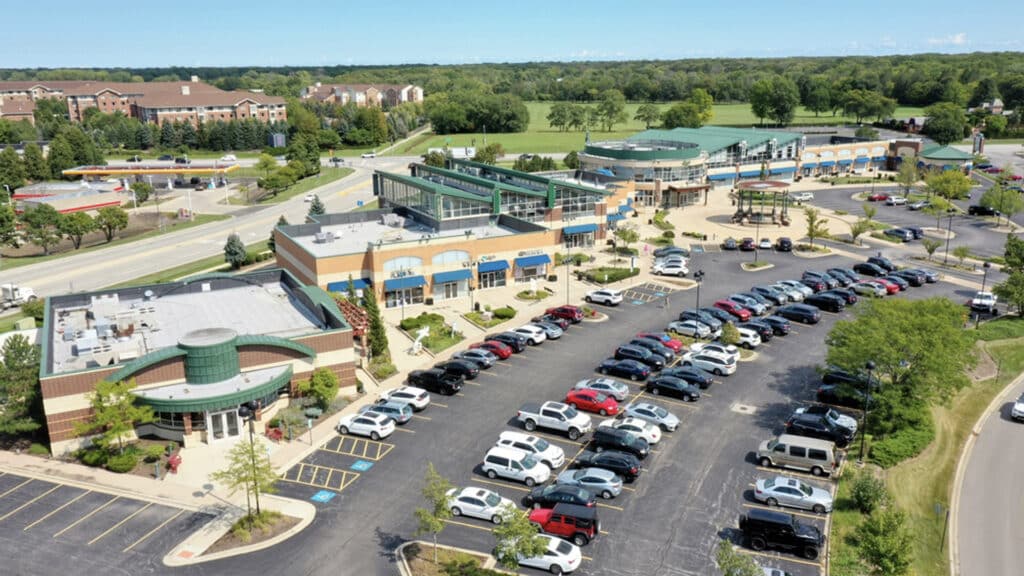 City Park is located along the west side of Milwaukee Avenue, providing visibility and exposure to over 35,000 vehicles per day.
Lincolnshire, a part of Lake County, Illinois, is an extremely dense area with a population of over 180,000 within a five (5) mile radius.
Median income for a household living in Lincolnshire Village is $116,316 compared to a median income of $65,712 for all households in the U.S.
Milwaukee Avenue is a major north/south thoroughfare in the Northern Suburbs and features a mix of both retail and higher-end office space in the immediate area.
In recent years, Milwaukee Avenue has experienced major development within close proximity to City Park, specifically at the corner of Deerfield Road & Milwaukee Avenue

Additionally, there has been recent development just steps away from City Park including 444 Social, a luxurious, high-end apartment complex built in 2019 with over 300 units.