Hotel Indy
Nestled in the heart of DowntownIndianapolis, Hotel Indy seamlessly blends contemporary design with the city's rich history, offering a truly unique stay.
The Hulman Restaurant
Designed to pay tribute to the city's heritage and motorsports legacy, the restaurant offers a tasteful fusion of contemporary flavors and local ingredients.
Cannon Ball Lounge
This rooftop lounge offers a curated selection of craft cocktails and fine spirits, expertly mixed by skilled bartenders. You won't find a better view in all of Indianapolis.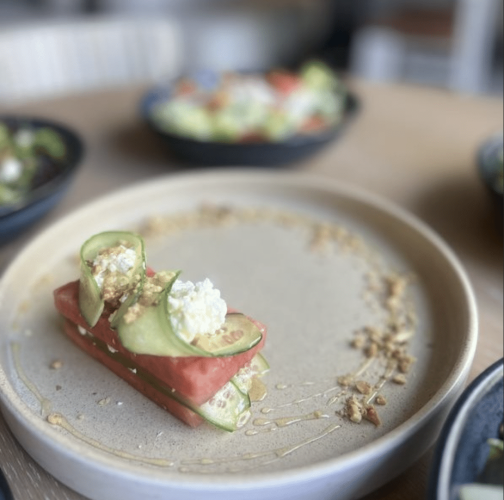 New Summer Menu at The Hulman
Savor a seasonally rotating menu of American dishes crafted from locally-sourced ingredients. Browse through our extensive menu and choose from a range of culinary delights.

Our summer menu is light, refreshing, and crafter with care. Find your perfect meal here.

Unique Meeting Spaces Inside And Out
Host your next meeting in the heart of downtown Indianapolis, close to everything the city has to offer. Located just steps from Monument Circle and the Convention Center, Hotel Indy offers multiple unique gathering spaces designed to accommodate groups of all kinds.